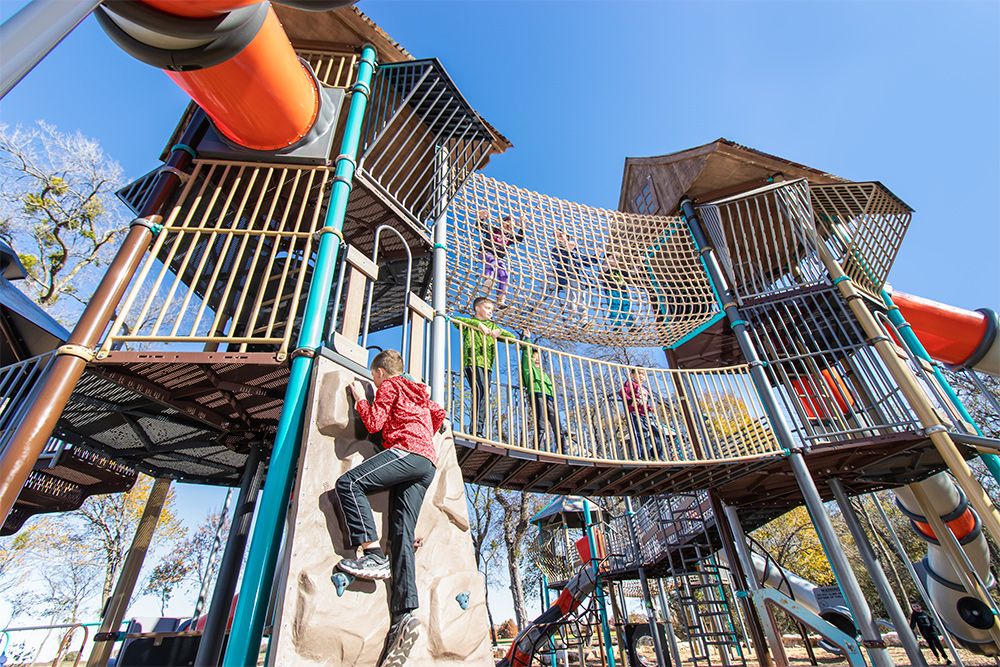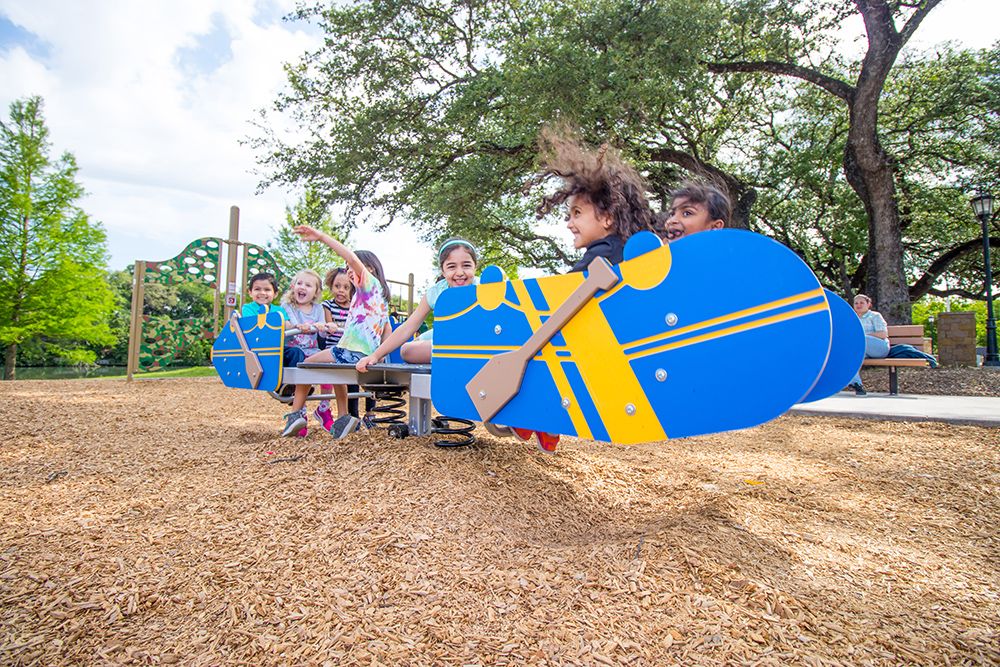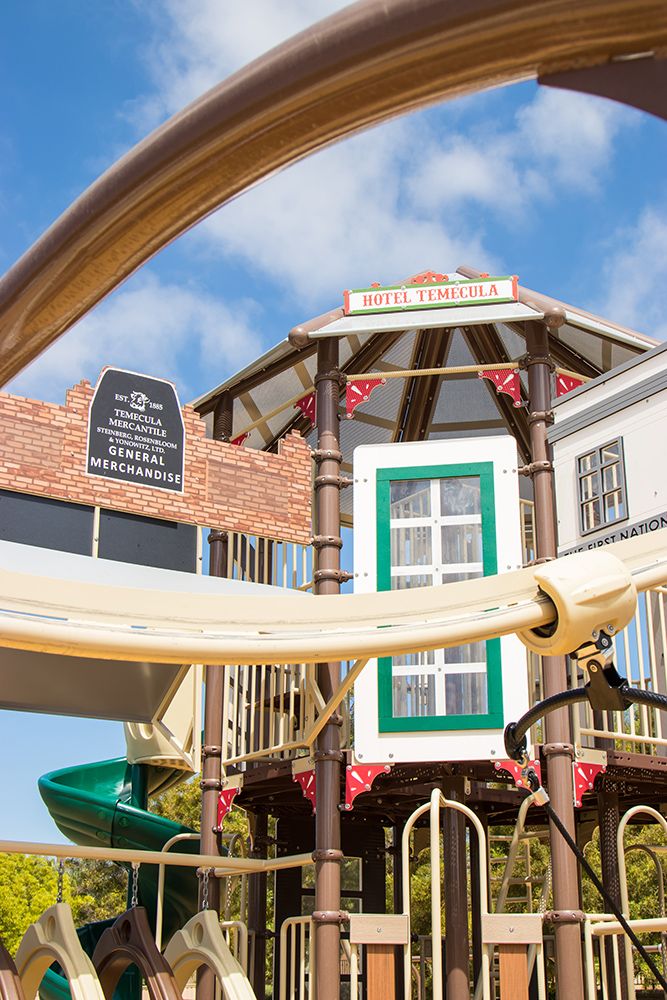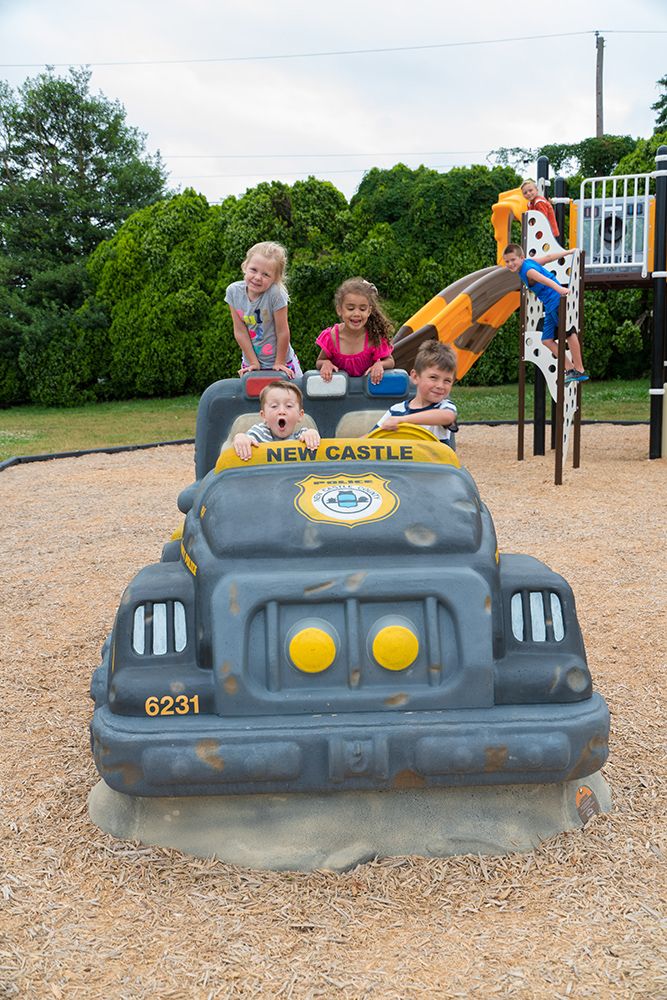 Keep Families Coming Back with Campground Playground Equipment
Owners and managers of campgrounds choose all sorts of ways to make their sites more attractive and appealing to guests. Miracle® Recreation has been revitalizing camping areas for decades with a wide selection of play equipment, shade structures, safety surfacing, site amenities and more. If you're looking for ways to make sure campers with kids look forward to coming back to your camp, Miracle Recreation can help.
Looking to start your campground playground project? Browse all our products and build a quote!
Benefits of Campground Playground Equipment
Every campsite is meant to keep kids active and engaged throughout their camp experience — and what better way to thrill and invigorate your campers than with a state-of-the-art playground? With playground equipment for campgrounds, your organization, campers and families alike can enjoy the many benefits of these timeliness structures.
You can enhance your campers' experience, promote physical fitness and developmental growth and cultivate a positive reputation for your organization when you invest in campground playground equipment from Miracle.
Camp Environment
A high-quality playground can make all the difference when it comes to enhancing your camp environment. Incorporating themed and custom playgrounds onto your site is an excellent way to elevate or complement your campground's atmosphere and appearance. Themed playground sets draw upon elements of classic playgrounds while adding a modern, innovative structural flair.
For example, if your campsite is located in the wilderness, you can implement forest-themed playground equipment that imitates the look of logs, trees, rocks and animals. Destination playgrounds are excellent for immersing campers into the environment and increasing overall engagement.
Economic Impact
Investing in playground equipment for your campground is an excellent way to create interest for your site, subsequently generating more revenue. Innovative designs like themed, inclusive and sensory playground sets are visually fascinating and offer many features that make your campground stand out, attracting visitors to your location.
Whether people learn about your new equipment by word of mouth or through photo advertisements, you'll be sure to draw new guests to your campsite, increase foot traffic and boost revenue.
Physical Fitness
Fitness is a common focus for many campgrounds. Most camps encourage kids to get up and get active through activities like obstacle courses, swimming, sports, hiking, relay races, scavenger hunts and other outdoor games. With lots of interactive elements like climbers, swings, slides and spring riders, playgrounds fulfill a major role in improving physical health and wellness for kids.
Some of the many health aspects that playgrounds help improve for kids include:
Coordination.
Muscle development.
Cardiovascular health.
Weight.
Balance.
Bone health.
Agility.
Upper- and lower-body strength.
Cognitive Development
Playground equipment makes a significant impact on kids, helping them cognitively grow and develop through play. With playground equipment on your campground, your visitors will enhance and improve upon many cognitive skills, such as:
Creativity and imagination.
Problem-solving.
Language.
Confidence and self-esteem.
Strategic planning.
Critical thinking.
View Our Product Catalog
Check out our product catalog to learn more about the new lines of playground equipment that we're offering to enhance your space!
Why Choose Miracle Recreation for Themed Campground Playground Equipment?
Miracle Recreation is your go-to destination for thrilling, innovative playground equipment for campgrounds. Our company was established in 1927, and we still maintain our reputation as an industry leader over nine decades later.
At Miracle, we're dedicated to our ideal of "leaving it better than we found it." That's why we always strive to design robust, engaging and inclusive equipment that benefits kids, families and organizations alike. When you choose us as your playground provider, you take the first step toward cultivating play experiences that kids will treasure for years to come.