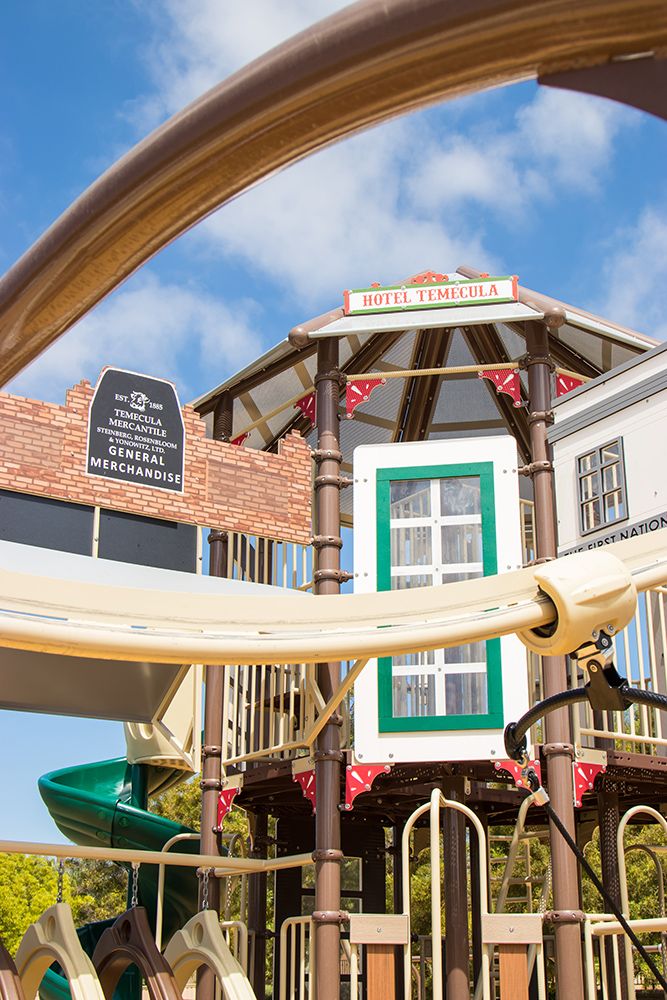 Bring Families Together
Investing in a playground for your housing development is an excellent way to enhance your community while giving kids and families a fun, fruitful and engaging place to play. When you choose Miracle® Recreation for apartment complex playground equipment, you can expect nothing less than the most thrilling, inclusive and high-quality playground for your facility.
Including a playground in your housing development or neighborhood is a great way to serve the community. Neighborhood playgrounds attract young couples and families and give kids a safe and fun place to play. Many families look for this amenity in their neighborhoods and appreciate a common play area where they can get to know their neighbors and build a real sense of community.
For decades, Miracle Recreation has been helping residential communities such as condo buildings, apartment complexes and other housing developments choose and implement the right neighborhood playground equipment to keep kids engaged and entertained. Our creative, safe and adrenaline-boosting commercial play equipment makes for a smart investment in any residential area.
Start your housing development playground project today! View our products and build a quote!
Benefits of Implementing a Playground Into Your Housing Development
Playgrounds are fun, stimulating spaces where kids can feel free to play, explore and imagine to their hearts' content. However, there's even more to a high-quality playground than a family-friendly place to play.
When you implement playground equipment into your apartment complex or housing development, kids, parents and communities alike will reap the many benefits of these commercial structures. Some of these benefits include:
A better sense of community: Playgrounds give residents a relaxed space to connect, interact and form friendships. With more positive interactions comes heightened feelings of belonging, creating a greater sense of community among locals.
Reduced crime: Studies have shown that community playgrounds can cause a decrease in violent, disorderly and property crime while improving the lives of at-risk youth.
Increased property value: The presence of a playground in your community can significantly benefit the local economy, boosting property value and attracting small businesses to the area.
Playgrounds also play a major role in improving physical and mental health for community members, ultimately enhancing their quality of life. Children in your housing development will see the most benefits.
Contact Us Today
Physical Benefits
Activities that take place on playgrounds, such as climbing, swinging and jumping, help children improve their physical health and wellness in various ways. Some of the many fitness aspects that playgrounds positively influence include:
Weight.
Cardiovascular health.
Upper- and lower-body strength.
Muscle development.
Bone health.
Balance.
Agility.
Coordination.
Cognitive Benefits
When kids play on playgrounds, they experience cognitive growth and development at a young age that can significantly benefit them in the long term. Cognitive skills that kids can improve upon through playground interaction include:
Problem-solving.
Critical thinking.
Creativity and imagination.
Strategic planning.
Language.
Literacy.
Confidence and self-esteem.
Social Benefits
Social development is another considerable benefit of playgrounds in apartment complexes. When kids come together with other children and families on the playground, they naturally interact and socialize. Kids can learn how to navigate social situations with others their age and benefit from positive adult guidance.
Some of the many social skills children gain from playing on playgrounds include:
Sharing.
Fairness.
Cooperation.
Collaboration.
Inclusion.
Acceptance.
Toleration.
Compassion.
Making friends.
Overcoming challenges.
Respecting others.
View Our Product Catalog
Looking to get your housing development project started? Check out our Product Catalog to view our latest commercial playground equipment options!
Download Catalog
Why Choose Miracle for Apartment Complex Playground Equipment?
Miracle Recreation has been an innovator in the playground industry for over nine decades and counting. Ever since our establishment in 1927, we've adhered to our legacy of "leaving it better than we found it," creating equipment that's durable, inclusive and thrilling for kids. We're always striving for new ways to create lasting, easy-to-maintain, secure play experiences that families can enjoy for generations to come, and we want to do the same for your housing development.
When you choose Miracle for your commercial playground equipment, you can expect: