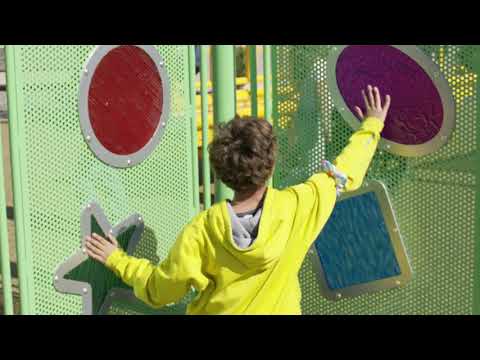 Product Description
Miracle Museum's Tranquility Corner provides a soothing space for children who might be overstimulated by busy playgrounds. Colorful features provide a focal point that becomes a retreat for children if play becomes overwhelming, without having to leave the playground. Tranquility Corner gives families of varying needs and abilities the chance to play together and play longer, without fear of too much stimulation pushing a child over the edge. It provides good lines of sight as well as a tactile calming experience for a child. 
*Tranquility Corner requires two Tots' Choice Expansion below-deck panels. Capacity varies based on panels chosen.
*Tranquility Corner shown here with perforated sensory panels, but any Tots' Choice Expansion below-deck panel can be used in Tranquility Corner's frame.