What Is a Sensory Panel?
A sensory panelencourages tactile, auditory, and visual sensory experiences. You can design sensory panels into various patterns like a maze, walkway or traditional playstructure. The multiple configurations allow children to interact with other kids, while parents or caregivers can observe from a distance.
Everyone Can Explore Their Sense of Fun with Sensory Play Panels
Designed by a child development expert, the Miracle® Recreation Sensory Panels combine the challenge of a traditional maze with imaginative play that enriches and thrills the senses. Children and adults of all ages and abilities, including those with sensory disabilities, can explore the distinctive textures, shapes and translucent colors of these reconfigurable panels by look and by feel, as a group or individually in their own, unique way. Those easily overstimulated by noise or activity can also find comfort in cozy, quiet spaces located throughout the maze.
Dr. Tina Stanton-Chapman, Ph.D.
Dr. Tina Stanton is Associate Director of the Early Childhood Education and Human Development program at the University of Cincinnati and is on the Fulbright Specialist Roster for the US Department of Defense in the area of Education. She earned her PhD in Education and Human Development with a concentration in Special Education from Vanderbilt University. Dr. Stanton is also Associate Editor of the Journal of Early Intervention and the Journal of Remedial and Special Education and has authored articles in more than 50 top early childhood and special education journals. Hear more from Dr. Stanton about our product in the video below.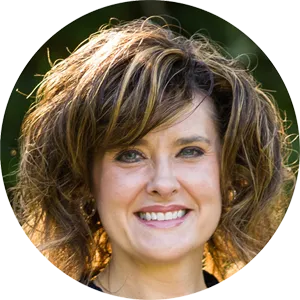 Features and Benefits of Outdoor Sensory Play Panels
Designed by child development expert, Dr. Tina Stanton
Provides sensory experiences for children and adults with sensory processing disorders, such as those on the autism spectrum
Colorful, translucent panels with textured shapes offer additional play experiences and aesthetic appeal
Parents and caregivers can view or join their kids for social interaction and intergenerational play
Can be configured to any size, shape, or design for easy installation in new or existing spaces
Reconfigure the maze after the first installation with the Miracle Versalok® clamping system
Optional surfacing can be added to create even more fun and imaginative play environments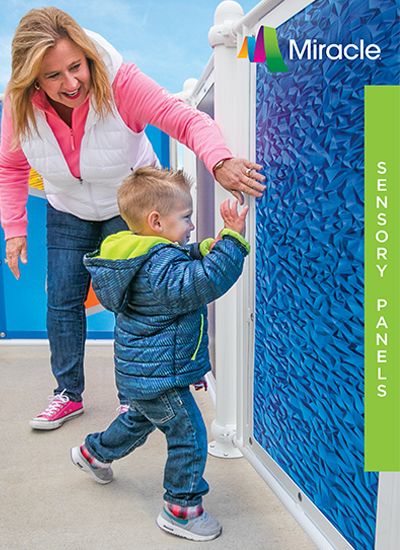 Our outdoor sensory play panels were developed to ensure that children with sensory impairments have playground equipment that encourages them to play, interact with peers and adults, and brings them in closer proximity to other children. Page through our brochure to learn more!
View the Brochure
Take a Closer Look at Our Sensory Wall Play Panels
Contact your local Miracle representative for available options for sensory wall play panels.
Contact your Representative