Product Description
Rope swings have long been a cherished childhood experience. Now, the Viper from Miracle® Recreation makes that excitement accessible to all by bringing it to the playground with a modern twist. Kids of all ages will be thrilled to experience a new kind of swinging on this in-line group rope swing.
The Viper allows kids to swing, rock or sway either alone or with friends on a thick, sturdy rope. This unique feature can draw attention to your playground and set it apart from the rest, bringing in more people to your destination. Plus, the unique, memorable experience will leave kids wanting to come back again and again.
With the Viper, kids can choose how they want to sit on the swing and manipulate its motion and direction. The in-line rope swing's versatility promotes creative thinking and muscle development while offering an exciting playground experience.
Eight supporting chains help kids maintain balance. With a six-person capacity, the Viper promotes social development by providing a compelling new way to play with friends. Kids will also benefit from sensory play experiences that strengthen their vestibular systems. Sensory play helps kids enhance balance and coordination skills, which is an essential component of child development.
Start building your playground experience today with Miracle Recreation. Request a quote or contact us online to get started.
Sensory Play
Sensory play is crucial to every child's development and growth. This product provides the following sensory play experiences: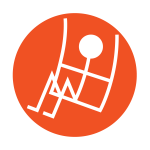 Vestibular
This system explains the perception of our body in relation to gravity, movement, and balance